Delhi: Bharatiya Janata Janata (BJP) on Thursday unveiled names of as many as 148 candidates who will be representing the party for the much-crucial West Bengal Assembly polls, slated to begin from March 27. The list consists of several incumbent lawmakers, Union Ministers, film personalities and Trinamool Congress (TMC) turncoats.
As per reports, party's slatwart leaders including BJP national vice-president Mukul Roy, MP Jagannath Sarkar, actress Parno Mitra has been given ticket by the BJP in the upcoming polls.
Other names in the list include Shamik Bhattacharya - BJP's Bengal spokesperson, actor Rudranil Ghosh, former state president Rahul Sinha, Mukul Roy's son Subhrangshu Roy, Rajarhat MLA Sabyasachi Dutta, TMC turncoat Jeetendra Tiwari, Agnimitra Pal among others.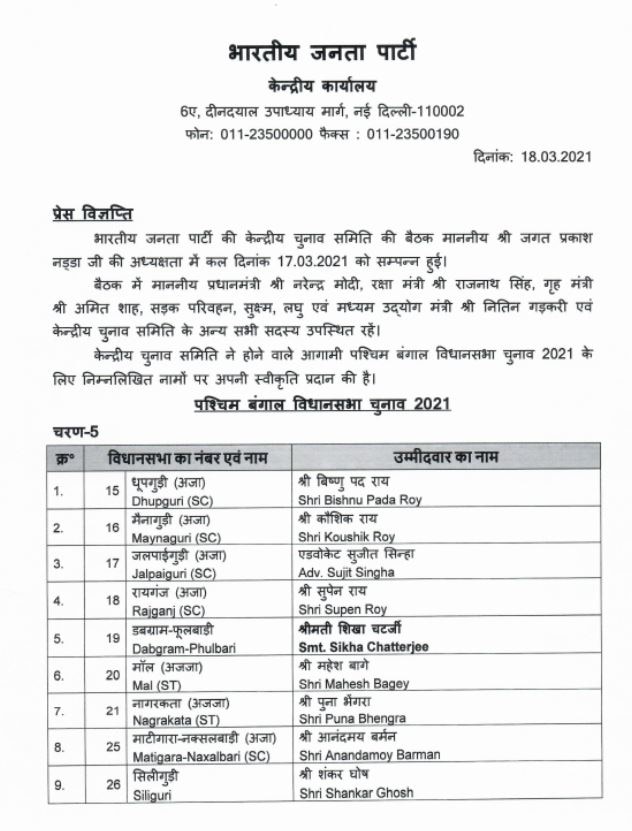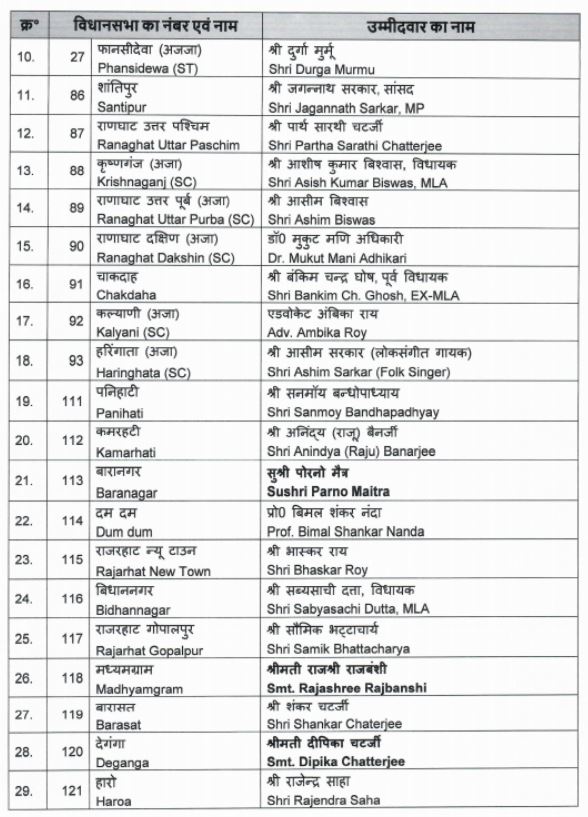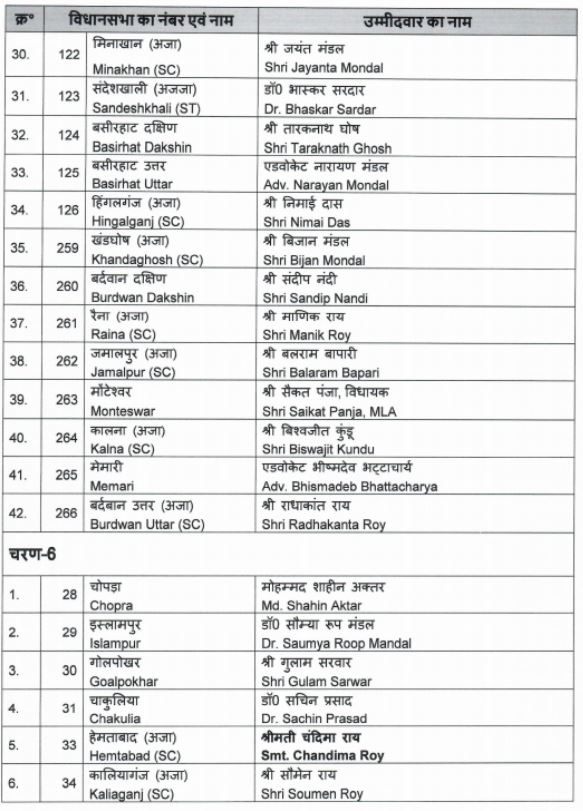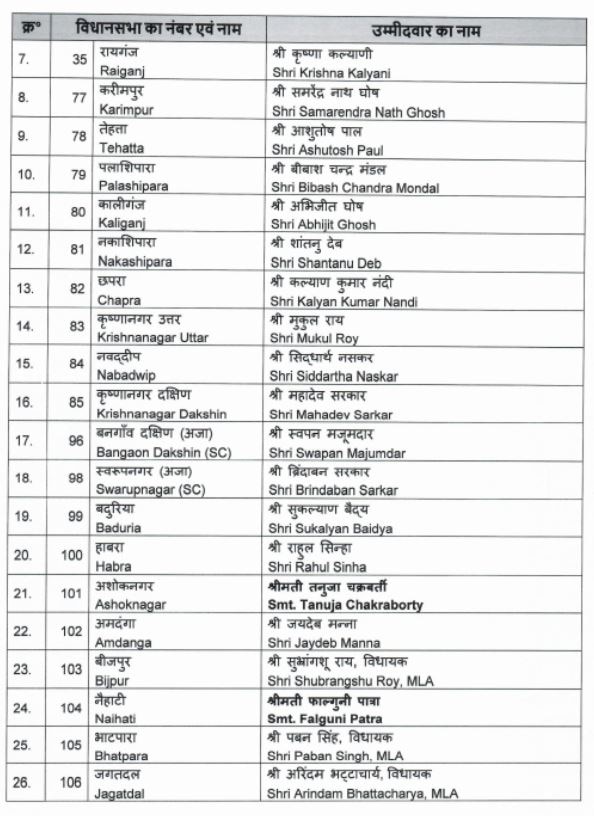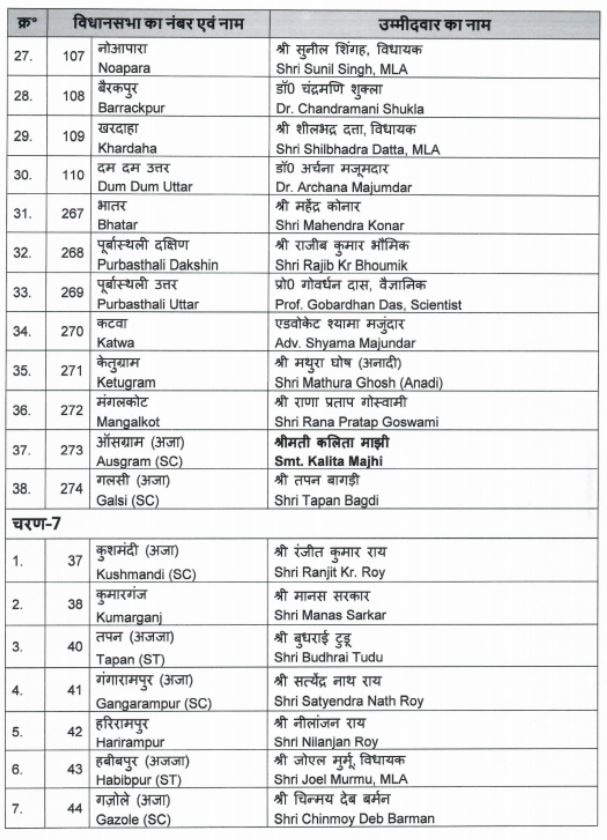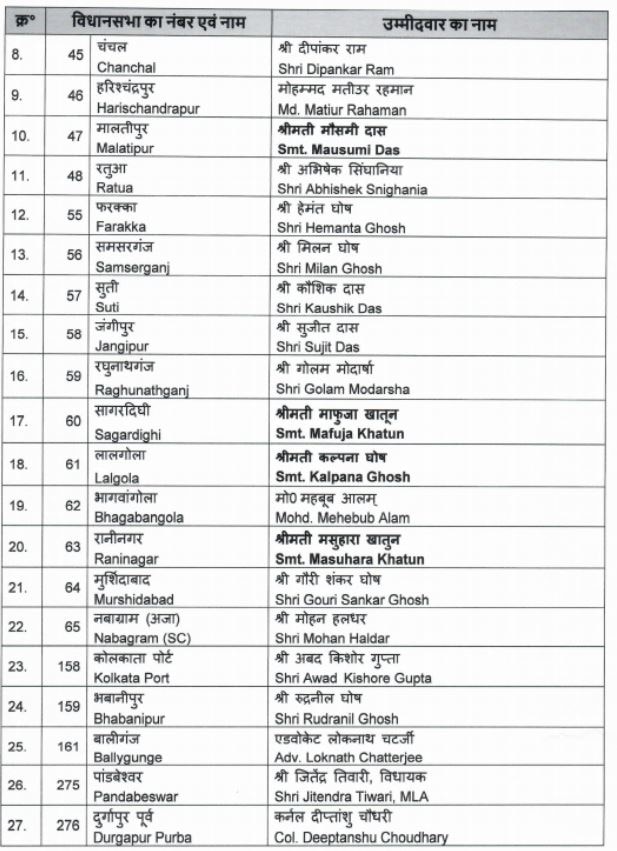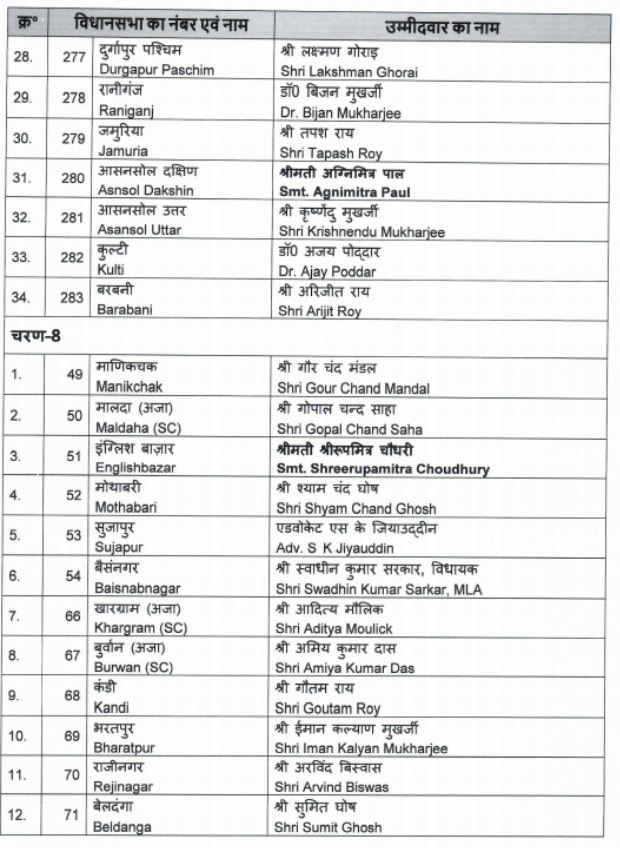 Roy, who once a key leader of the Trinamool Congress (TMC), is all set to make an electoral comeback after ten years and will contest from Krishnanagar Uttar seat.
The saffron party announced the list during a press conference held earlier in the day and said that the names were finalised on Wednesday in BJP's Central Election Committee meeting in the national capital.
The meeting was chaired by BJP national president JP Nadda and was attended by Prime Minister Narendra Modi and Union ministers Amit Shah, Rajnath Singh, Nitin Gadkari, among other senior party leaders.
Earlier, BJP had released names of four candidates for the third phase of West Bengal Assembly election. The BJP has so far announced five sitting MPs including an Union minister as its candidates for assembly polls in the state. Elections for the West Bengal assembly will be held in eight phases, with first phase on March 27 and the last on April 29. The results will be announced on May 2.