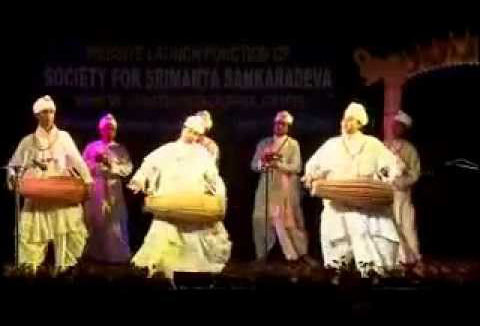 New Delhi:
A unique dance-drama reminiscing the Broadway theatre of West and a docu-feature will be the highlights of the first annual festival on Assam's 15th century saint-philosopher Srimanta Sankaradeva to be held here this week.
"Srimanta Sankaradeva Movement - Delhi Initiative" is aimed at creating awareness among the people of the national capital on the rich cultural heritage of Assam besides building a bridge in terms of cultural integration.
The event on Thursday will begin with a presentation on the diverse facets of life and teachings of Sankaradeva and his cultural geniuses, scripted by IPS officer and leading Xatriya exponent Bhaskar Jyoti Mahanta.
This will be followed by an hour-long dance drama "Chordhora Jhumura", directed by Nirupoma Mahanta with technical support from the National School of Drama.
"Jhumura" is a unique dance drama created by Sankaradeva's prime disciple Madhabdev to tell people about Lord Krishna's childhood antics. The idyllic pastoral life serving as the backdrop for the drama enhances its appeal.
Veteran actor Victor Banerjee, who shares an emotional attachment with Assam, is the brand ambassador of the event and National Award-winning director Jahnu Barua and Bollywood singer Joi Barua its brand associates.
The event is being organised by Trend MMS along with Assam Association, Delhi with support of the Ministry of DoNER and Culture.
The aim is to present the 'Jhumura' in the Broadway style of the West. We want to also show to the audiences that while the Western Broadway Theatre began in the 18th century, we had its similar version in the 15th century," says Sashanka Sekhar Dutta, general secretary of Assam Association, Delhi.
"Our aim is to make people aware of the teachings and rich cultural heritage of Assam initiated way back in 15th century. We are also looking to build a bridge in terms of cultural integration with people from other parts of the country," Shyam Kanu Mahanta, organiser-in-chief of the event, says.