International Theatre Festival of Kerala from Jan 27
By FnF Correspondent | PUBLISHED: 31, Dec 2013, 12:11 pm IST | UPDATED: 31, Dec 2013, 12:16 pm IST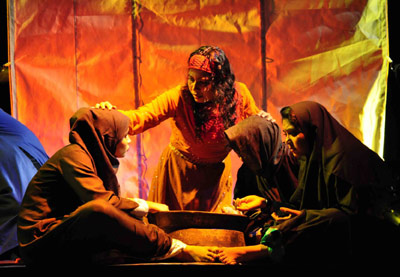 Thiruvananthapuram:
Kerala Sangeetha Nataka Akademi would be conducting the sixth edition of the International Theatre Festival of Kerala (ITFOK) from January 27 to February 3 next year at Thrissur.
The theme of the sixth ITFOK is based on gender, transition and spectatorship which have contemporary resonance, a Sangeetha Nataka Akademi release here said.
Kerala Sangeetha Nataka Akademi had made an inspiring move by kick-starting a theatre festival of international magnitude in 2008. Since its inception, the event has been a much awaited cultural festival of Kerala.
The current edition would showcase international plays from nine countries. Around 22 ground-breaking plays from national and international theatre companies have been invited for the event.
In addition, ITFOK will host Colloquium with scholars of international repute. Other highlights of the current edition include director in conversation, music and poetry crossover, traditional theatre (Yakshaganam and Lavani/Tamasha) and a special collaborative theatre production, 'Burning Flowers.'
Another unique attraction in this edition originates from Sri Lanka, the Janakaraliya Tent. This tent theatre will be the fourth venue at ITFOK and is supported by India-Sri Lanka foundation. Many performances would be held in outdoor spaces for viewers to enjoy.
"The work we have started is a treasure to Kerala and has become an event of international significance," P V Krishnan Nair, secretary, Kerala Sangeetha Nataka Akademi said in the release.