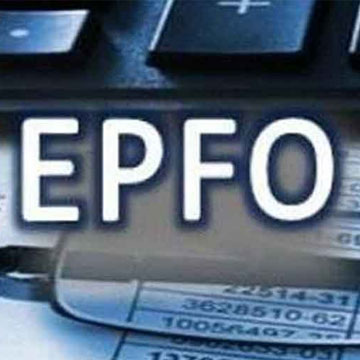 New Delhi:
If you are a salaried employee and contribute to the Employees' Provident Fund (EPF), there is good news for you-withdrawals have become easier. EPF allows withdrawal if you are unemployed for at least two months or partial withdrawals for events such as medical emergencies, children's education or buying a house.
The Employees' Provident Fund Organisation (EPFO) has introduced a simplified one page claim form, which can be used for partial or complete withdrawals. Also, partial withdrawals no longer require extra documents.
For those whose Universal Account Number (UAN) is linked to their Aadhaar and bank account number, you can approach the EPFO directly for claims, bypassing the employer.
Composite claim form
Previously, you had to fill up form 19 for complete withdrawal, form 10C for pension fund scheme certificate to retain membership of Employees' Pension Scheme or to claim withdrawals, and form 31 for partial withdrawals. The new form, called the composite claim form, has collapsed all forms into one. There are two types; Aadhaar and non-Aadhaar forms.
The Aadhaar-based composite form is meant for individuals who have activated their UAN and linked it with their Aadhaar and bank account number, and whose details are embedded in the UAN portal. It is simpler to fill.
You only need to mention your name, registered mobile number, UAN, Aadhaar number, date of joining and leaving the company, in case of full withdrawal. For a partial withdrawal, mark the purpose for which you need the money and how much. Sign the form, attach a cancelled cheque and you are ready to go. The non-Aadhaar form needs details such as date of birth, father's name and bank account details. It has to be signed by you and your employer.
Easier partial withdrawals
According to the new form, one doesn't have to submit proof. For instance, if partial withdrawal was for a wedding (of self or children), one had to give supporting documents such as the wedding invitation card. In the new form, your signature is enough. But there is a disclaimer at the bottom which states that if the funds are used for any other purpose, the subscriber is liable to return the money with penal interest. But if partial withdrawal is for a medical emergency, you still need to submit proof like medical certificate and certificate by the employer that ESIC ( employees' state insurance) facility is not available to the member.
Online facility
A one-pager claim form seems to be a step in the digital direction. EPFO plans to launch an online facility from May for withdrawals, but this can only be used by individuals with Aadhaar and bank account-linked UAN.