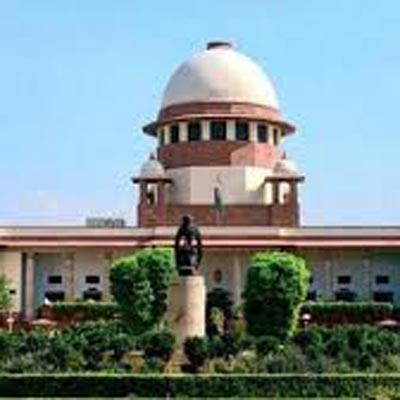 Delhi: On Thursday, Amazon challenged the Delhi High Court order, which had stayed the implementation of status quo direction passed by a single-judge of the High Court to the Future- Reliance deal. However, the High Court Order was an interim one, and the next hearing is scheduled to be held on February 26.
Amazon has escalated the legal dispute with Future Group, marking the US firm's latest effort to block the deal, claiming that the Indian firm has violated contracts by agreeing to sell its retail assets to Reliance Retail last year, a charge denied by Future Group.
In August 2019, Amazon had invested in Future Coupons, with the option to buy into the flagship Future Retail after three to ten years, claimed the e-commerce major.
Future Group spokesperson refused to comment on the matter, while a mail sent to Amazon remained unanswered.


The world's richest Jeff Bezos and India's richest Mukesh Ambani are embroiled in the legal battle over Future's assets. The final outcome is to shape India's pandemic-hit shopping sector and determine whether Amazon can deter market leader Reliance's dominance.
Amazon argued in the Delhi High Court that the decision of the arbitrator who suspended the Future-Reliance Agreement in October was enforceable. While a court judge in Delhi recently ruled in favor of Amazon, effectively blocking the deal, that decision was overturned by a two-court bench on Monday.
Amazon will argue that the arbitration order is valid in its Supreme Court, said legal sources.
The dispute centers around Future's August decision to sell its retail, wholesale, and other businesses to Reliance for Rs 24,713 crore, including debt.
Amazon argues that a separate 2019 deal with the Future Unit had clauses stating that the Indian group could not sell its retail assets to anyone on the "restricted persons" list, including Reliance.
Kishore Biyani-led Future Retail, India's second-largest retailer with more than 1,700 stores, said it would be pushed towards liquidation if the proposed deal with Reliance remains unconcluded.