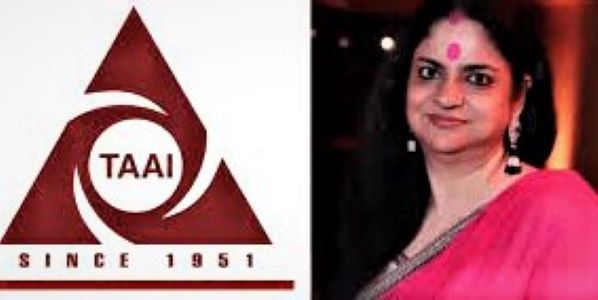 New Delhi:
Sri Lanka has been India's close partner for facilitating bilateral tourism. Post covid, Sri Lanka is amongst the first country to open tourism for fully vaccinated travellers from India, for which the entire travel fraternity of India is very pleased.
Most eagerly awaited events of the Travel & Tourism industry TAAI Conclaves & Conventions (Indian Travel Congress) have been so far the biggest platform to bring the global travel trade industry together. TAAI does these events all over the world, including India. TAAI has till 2018 organized 65 Annual Conventions in different parts of the globe & many conclaves, including the most recent this year in Kevadia, Gujarat. TAAI is exploring to work very closely with Sri Lanka for more than these initiatives. TAAI which is the leader association of India, initiated signing of a Memorandum of Understanding (MoU) with the Sri Lanka Association of Inbound Tour Operators (SLAITO).
While signing the MoU, Jyoti Mayal, President said that TAAI has had strong and fruitful relations with the Sri Lankan travel trade partners & especially SLAITO for many decades. 'I am glad to share that post Covid 19, we are once again working in a collaborative manner to explore promotion of tourism amongst our countries & explore opportunities to organize TAAI Conclave or its Annual Convention in Sri Lanka. Both India & Sri Lanka are rich in its diverse culture & history and with a common goal SLAITO welcomed our suggestion to collaborate. We are looking forward to visiting Colombo to finalize more details.'
Jay Bhatia, Vice President sharing the details of the MoU said that SLAITO will undertake to liaise with the Sri Lanka Tourism Promotion Bureau, Ministry of Tourism, City Hotels associations and other logistical support to the event which would promote revival of tourism.
TAAI on its part will arrange publicity and promote among its members & all its publications including the electronic media, not only the event but Sri Lanka as a safe, leisure & MICE destination, added Bettaiah Lokesh, Honorary Secretary General.
Shreeram Patel, Honorary Treasurer thanked SLAITO for agreeing to take tourism to its next level by signing the MoU with TAAI, which would not only give confidence to the traveler but also bring out correct procedures at the TAAI conclave or convention.